HUNDERTWASSER..In..NAPA ....

As seen when you drive up to the house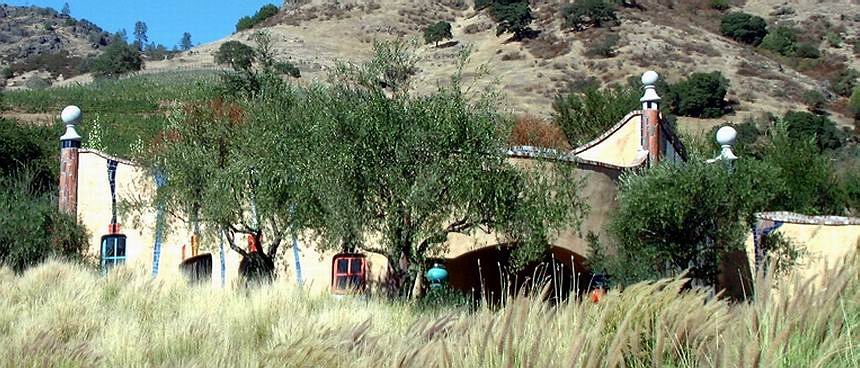 Front left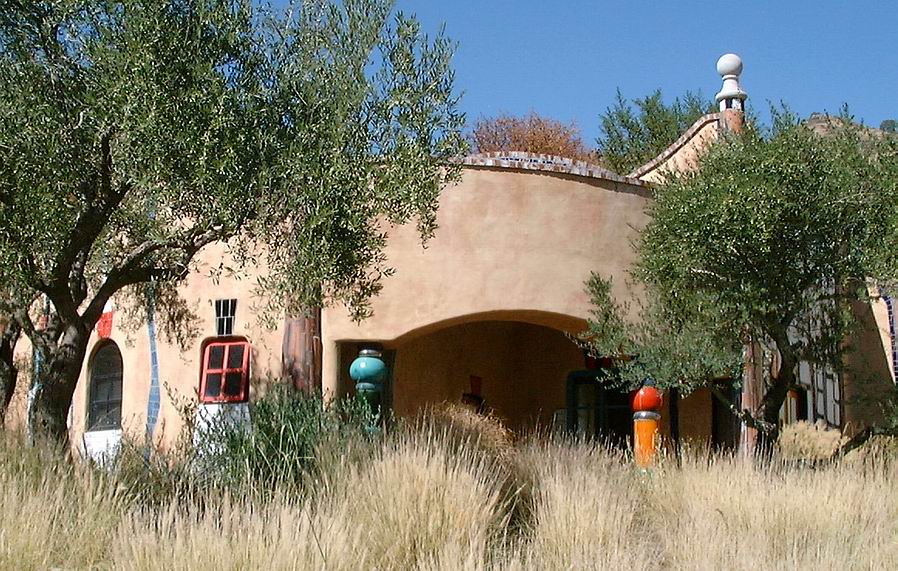 :)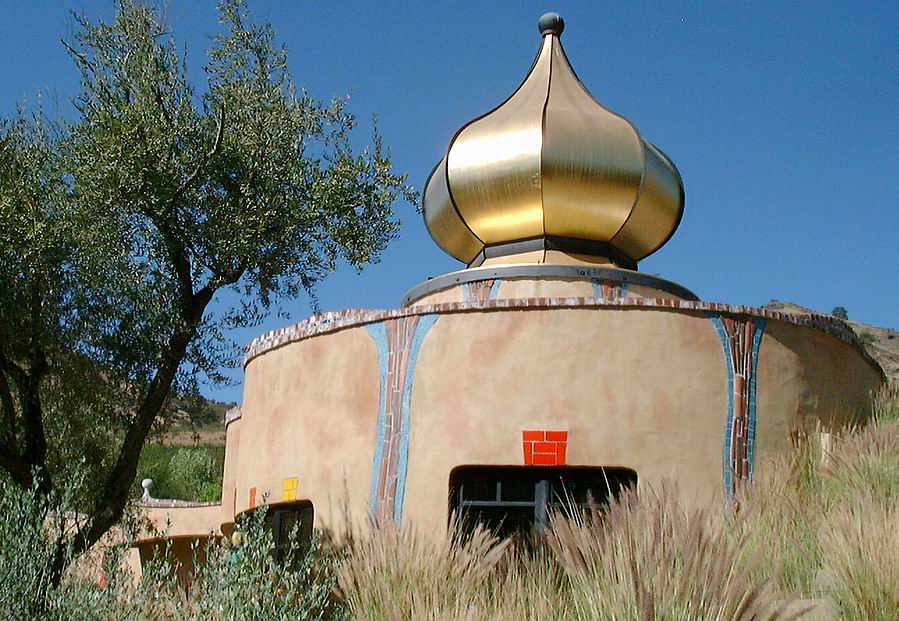 Round Dome room on the right... The office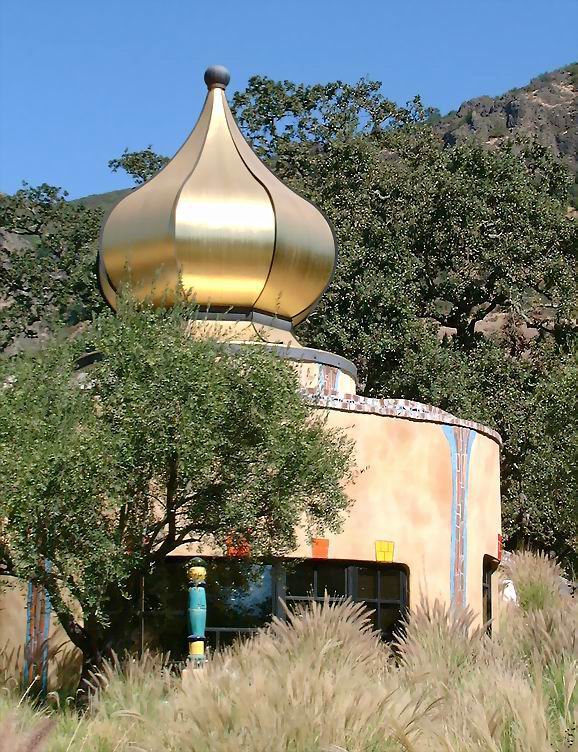 Going aropund the dome room, to the back.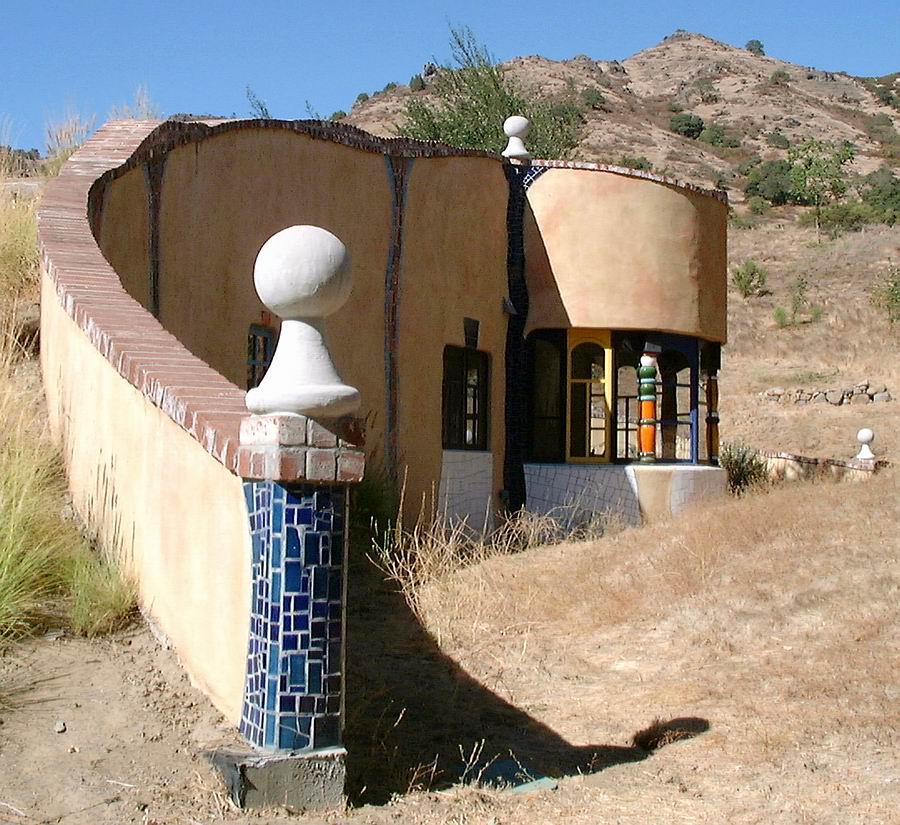 On the left, there are steps going to the top of the dome room. Window on the right : Dining room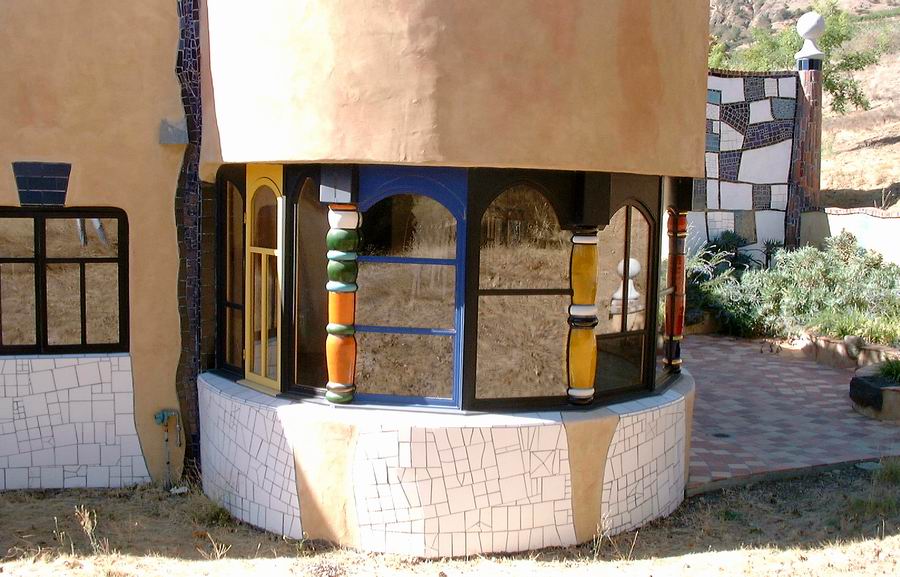 Dinig Room window....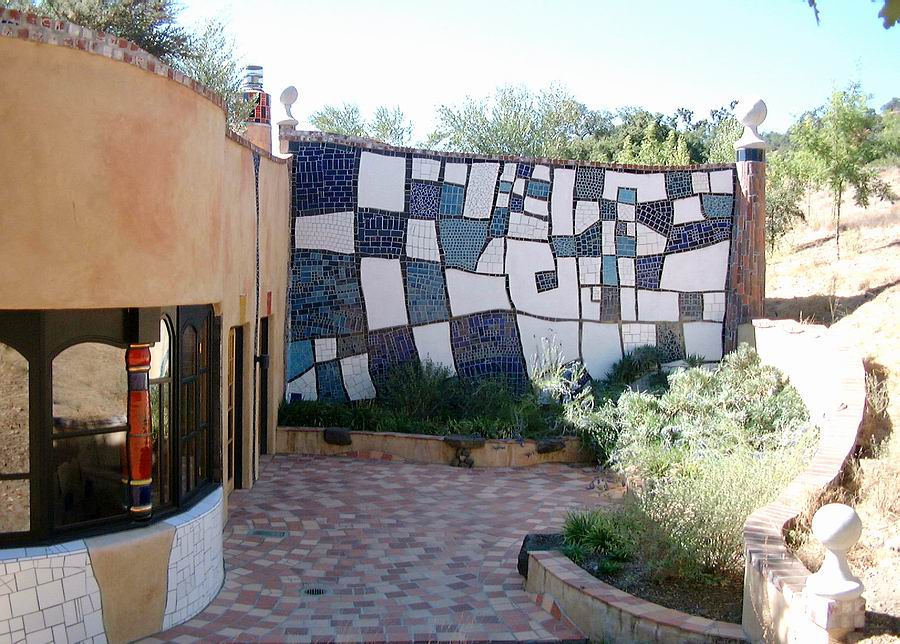 Dining room side window and door.. Back Porch and Mural...
Kitchen opens to this porch too.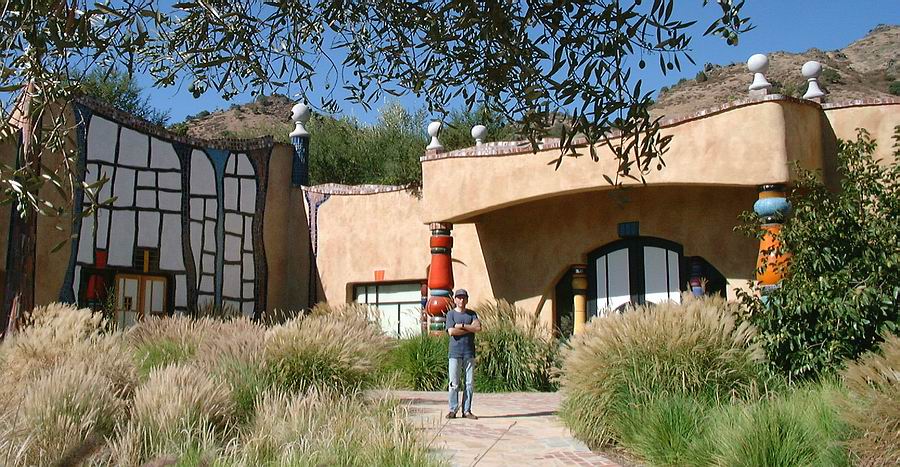 Derya in front of his dream...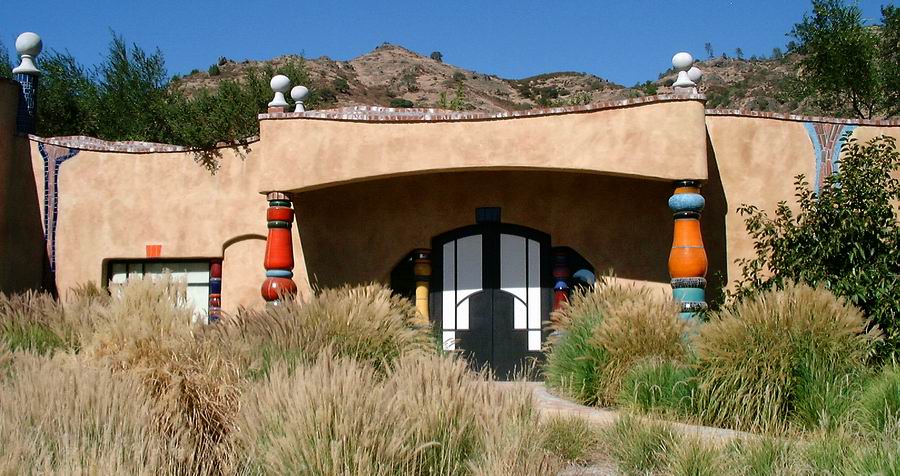 Main Door to the House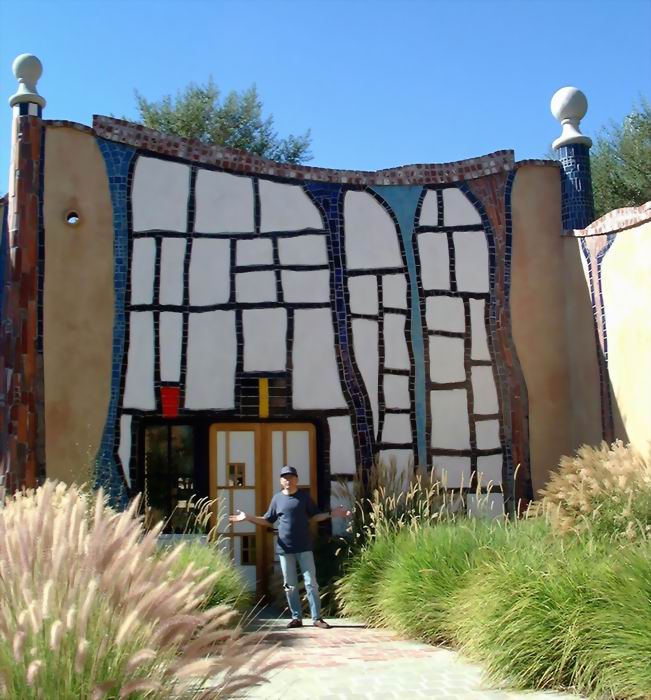 D
Door to the wine cellars.. We did not see the inside of that part. It is separate from the main house.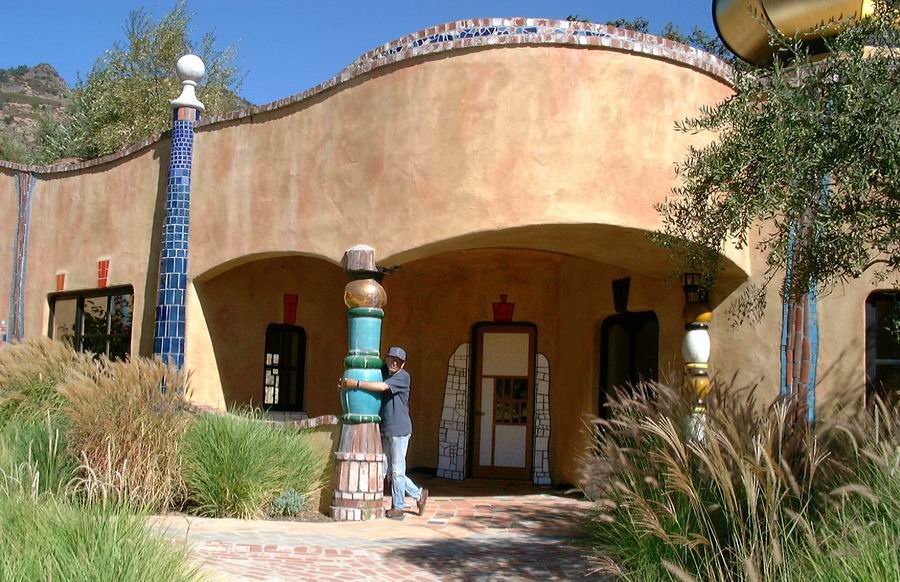 Derya hugging his Dream... Behind him. the door we went in from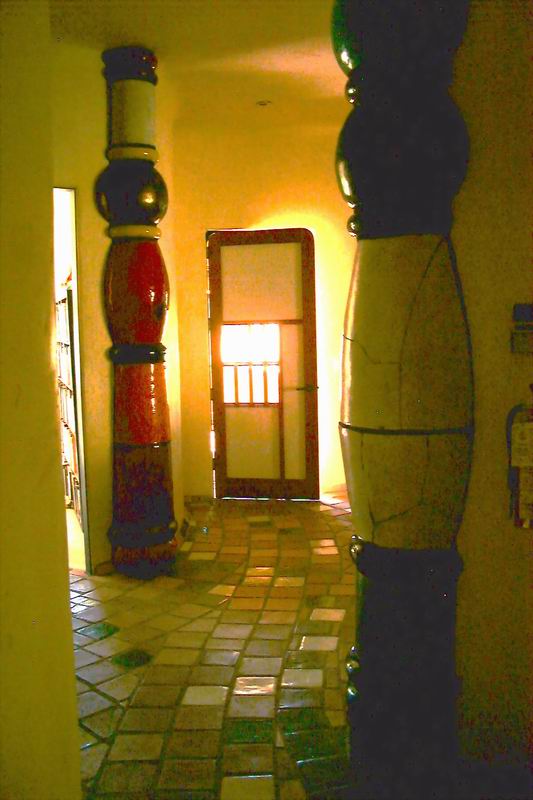 IN THROUGH THE DOOR!!!!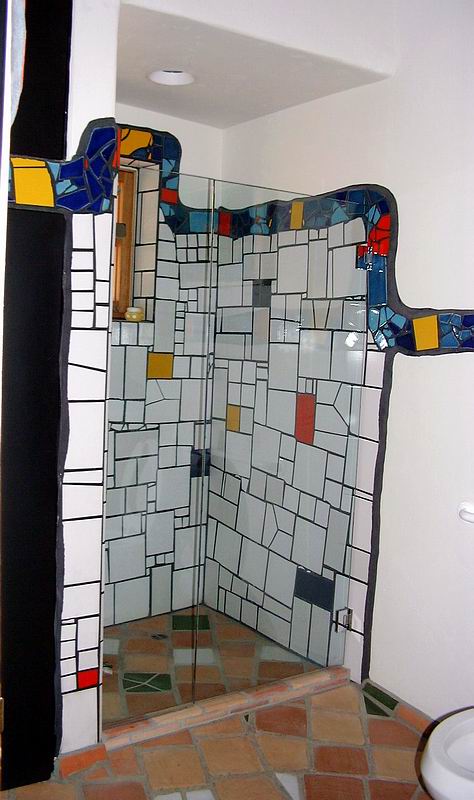 The Shower.......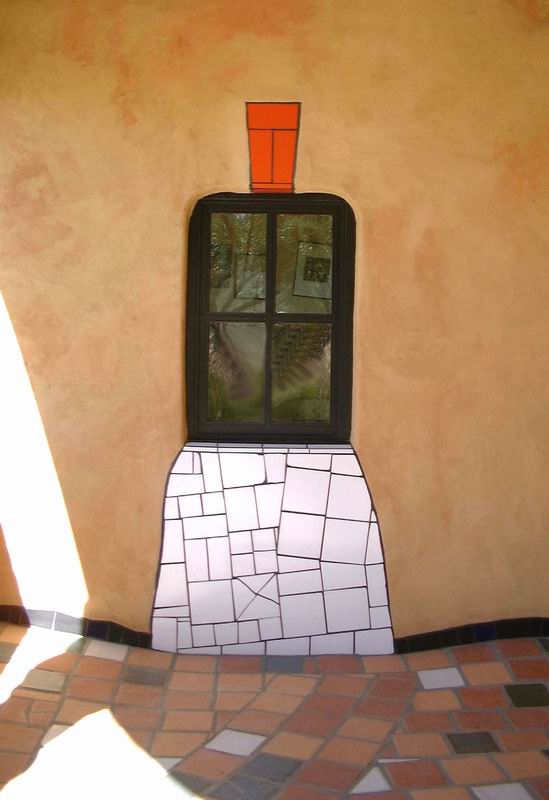 a Window.........
YOU LIKE ??????.... CAN WE HAVE ONE ?????
Here is the link to the official quixote winery :)